We are still working out the details of the BerkeleyLUG meeting locations and times.  However, I thought I would also use this space to write regularly about new and interesting developments in desktop linux.
I'd like to start, by pointing peoples attention to two games I have been playing on my ubuntu-eee (now easy-peasy) based Eee 901. I'll probably write a separate entry on easy-peasy itself sometime soon.
The first is a free and open-source game that has been around for quite awhile called, The Battle for Wesnoth.  It reminds me of a  Super Nintendo game I used to play a lot in middle school called Ogre Battle but with better characters, graphics and gameplay.  Basically, it is a turn based strategy game with a lot of RPG elements like attributes, a story, and awesome artwork.  You basically build up an army through completing ~ 1 hour long campaigns to take back the land of Wesnoth, of which you are the prince and rightful ruler of.  I think it is my new favorite FOSS game of all time (I know there are some good 1st person shooters out there as well: openarena, nexuiz etc..).  The developers have a trailer at the website above, but here are a few screenshots: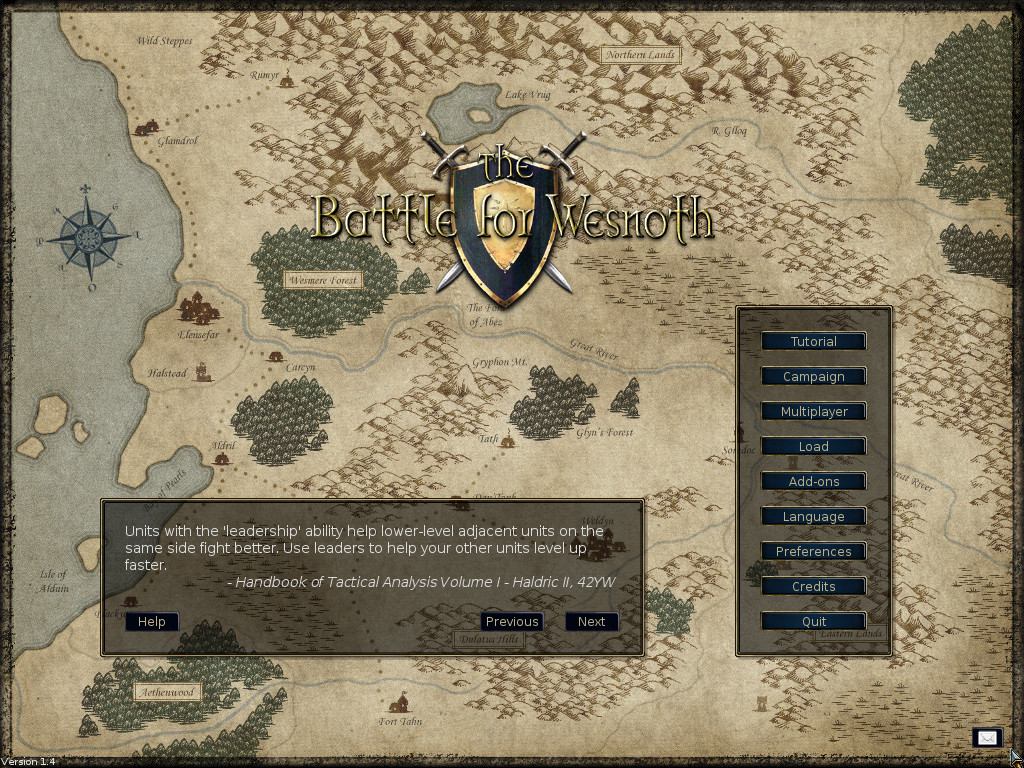 The next game I have been playing was just realesed for Linux on Friday: The World of Goo.  It is a really fun game that has existed for Windows/Mac and Wii for a few months.  The developer always emphasized the DRM freeness of the software, intrusting his users to do the right thing without encumbering their experience.  It seems a lot of Windows/Mac users didn't respect this because it was estimated that 95% of the copies were obtained illegally.  He turned to Linux as an opportunity to increase sales.  This makes a lot of sense to me because Linux users are not known for pirating software – choosing free, open-source and DRM-free options instead of illegal ones.  The World of Goo is not open source, and costs $20, but it is definitely worth it.  It'd be worth it just to send the message to developers that they can make money on Linux apps if they treat users with respect, but the game itself is a blast and easily worth the money on its own.  The goo website also has a trailer that you should check out that does a better job describing the game than any screen caps could.