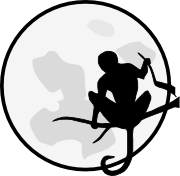 How bad do you want Netflix on Linux? Lots. Do you want it enough to beg Microsoft for it?  Whoa now… :/
Miguel de Icaza recently revealed in his blog, http://tirania.org/blog/archive/2009/May-04.html#comment-9068857, that Netflix won't be coming with Moonlight 2.0 (as was largely anticipated) unless Microsoft actively intervenes and ports its DRM stack to Linux.
Miguel suggested that we put some pressure on Netflix and Microsoft directly, asking that they do this. There was a thread created on the Silverlight forum pleading with Microsoft to port its DRM stack over. So far, the responses on the thread vary between desperate sob stories and cookie cutter anti-MS attacks.
What is the solution to this mess? Clearly, Netflix shouldn't have chosen an engine that doesn't have cross-platform support for its streaming video service. But, what can Linux Netflix users do now? Well, you could cancel your account, as many are suggesting.  But, I like the Netflix regular disc service too much for that.  You can run an XP virtual machine in VirtualBox. This works quite well.  However, firstly, it isn't really linux, and secondly, it doesn't really help people running Boxee or MythTV (i.e. me).
Is it better to compromise our principles a bit to get a service we want? Should we boycott Netflix until they change services? Perhaps we should just spin around in circles and cry because we are so confused…